About Us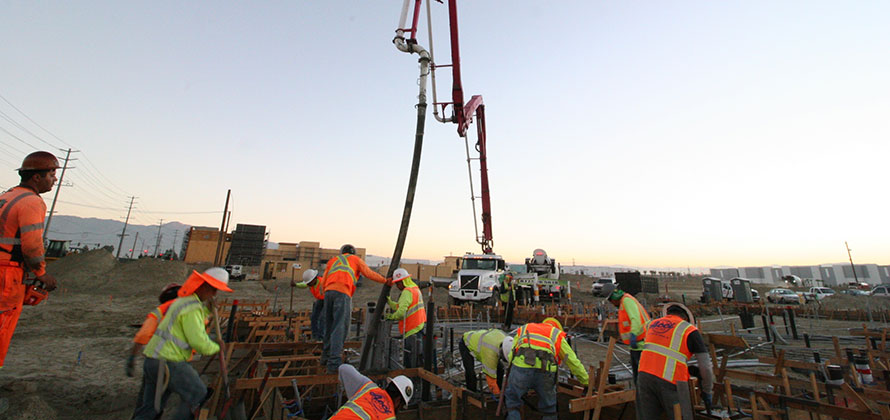 Our History
Ayers Contracting Company, Inc was incorporated in 2004 and provides a multitude of services, specializing in structural concrete. Founded by Lonnie and Tammy Ayers, the company's CEO, has over twenty-five years of diverse residential and commercial construction experience. Initially, Ayers Contracting began working on small scale residential projects while gaining reputation for the best quality and reliability possible. Today with the help of an exceptional management team, over fifty years combined experience, Ayers has superseded industry standards. Today, Ayers Contracting has acquired licenses in Arizona, California, Nevada, Utah and Oregon with plans to continue the expansion. Ayers Contracting experience lies extensively in tailoring construction management related services to fit the varied needs of their customers. Ayers Contracting continues to add to their project list by maintain the highest integrity, quality and timeliness.
It has become evident to the Ayers Contracting management team that the growth in the near future will be of great length and has the opportunity to be even greater than that. Ayers Contracting will target additional high profile customers by demonstrating the kind of quality and workmanship our current customers are used to. These objectives are clear to the management team and are presently being aggressively addressed into the future.
Our Team
Team work is the staple of Ayers Contracting Company, Inc, not only within our own company but for any one customer we work for or with. The ACCI belief is that as soon as we set foot on any job, are a part of any meeting, or during thebid process, we are a member of your team and there to get the job done on time, on budget, and with high quality. ACCI believes in long lasting relationships with quality contractors who will allow our performance and professional workmanship to add value to your construction projects by bidding at competitive prices. As an added factor our estimators are qualified to provide contractors with conceptual bids in order for them to remain competitive in any market.